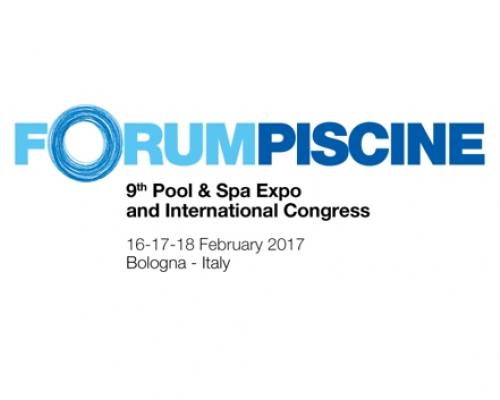 Lareter at Forum Piscine 2017
Lareter will be present with its own stand at the international exhibition Piscine Forum 2017 to be held in Bologna (Italy) 16 to 18 February 2017.
The International Exhibition of pools and Spa back the Fair Grounds booking himself for a ninth rich in content and initiatives edition not to be missed. From Thursday 16 to Saturday, February 18, Hall 19 of the Bologna Fair, with its 16,000 square meters of exhibition area, and the Palazzo dei  Congressi in Bologna opens the door to Forum Piscine 2017, which presents itself to the public grew and renewed after ' successful debut version of Gallery.
The cultural program of Forum Piscine 2017, with numerous free admission sessions, will be boosted by the conjunction with the 18th International Congress of the Forum Club, the only major educational event focused on management aspects, commercial and organizational Fitness and Wellness centers, Spa and commercial and public pools. The Expo Forum Club – Forum Piscine 2017 will be the Italian and international showcase for products and services for people wishing to design, build, renovate or redevelop private pools, public and commercial, spas, Spa, accommodation facilities and fitness clubs; confirmed for the 2017 edition of the moments of study and workshops held by companies and operators in the sector, alongside the exhibition, and the agenda b2b meetings with pre-registered operators.
Lareter for over 50 years has produced PVC pipes for swimming pools and has a wonderful and extensive presence in the Italian and international market
You can find us in our booth to learn about our news !
Stand Reference:
 Forum Piscine 2017 – Pad. / Hall: 19 Stand: A44